The definitive 'high level building' cleaning solution
Sometimes building design or logistical restriction prevents the use of platforms and maintenance units. In that case we can supply the ultimate solution. We can deliver a fully experienced, IRATA accredited industrial abseiling team. Our team can fulfil any aspect of abseiling cleaning.
We don't just provide simple abseiling window cleaning. Our efficient and economical technique can be applied on any building up to 200 metres in height. It can also be used on internal facades and atriums, as well as building externals.
By combining the abseiling apparatus with our trained operator's advanced cleaning equipment and materials, challenging tasks can be achieved with impressive results.
The location and structure of many company buildings make it difficult to gain suitable access for cleaning windows and facades in a traditional way. Our industrial abseiling team can always meet this tough task with skill and ability. The team clean building exteriors with full confidence, expertise and impressive health and safety credentials.
Industrial abseiling is just one of our advanced high level cleaning solutions.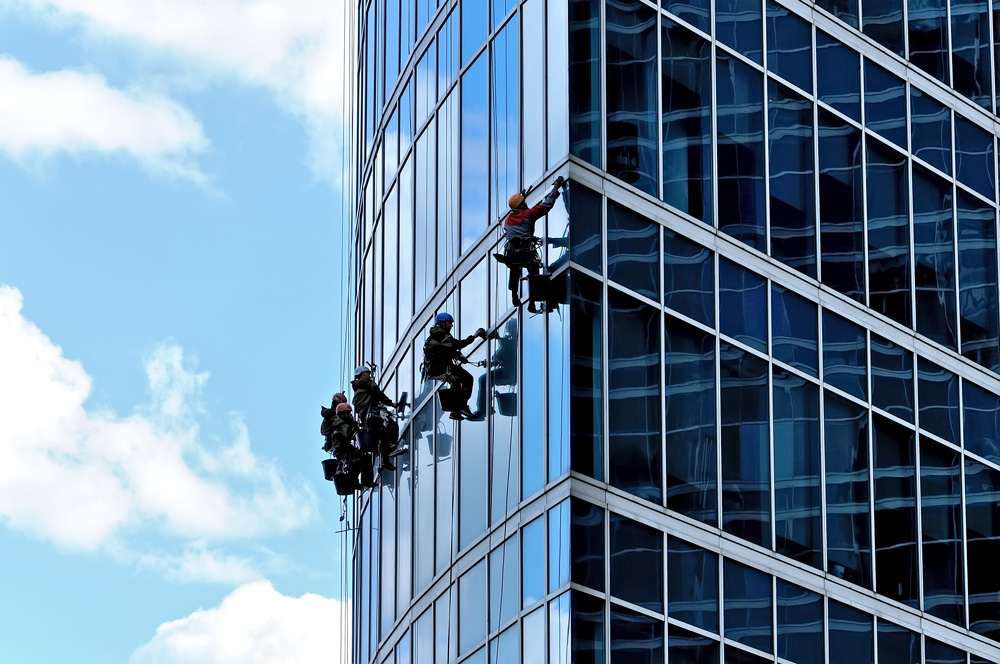 Easy Clean Contractors Limited Unit 4c, Eagle Business Park, Yaxley, Peterborough PE7 3GT