The technology and expertise to deliver a professional clean
We use advanced cleaning machinery to maintain the fresh appearance of leisure facilities, such as health clubs, cinemas and shopping centres; to leave building interiors looking immaculate, and further increase the longevity of their fixtures and fittings.
Whether you're looking to contract the cleaning of individual store outlets, or employ a team to undertake large-scale stadium cleaning, we've the capability to perform each job, no matter what size, to the very highest standard.
Our professional staff can work out-of-hours, during opening times, or both to ensure your leisure facility always looks pristine.
"The cleanliness of a leisure facility is reflective of its image, so it's important that we ensure every required area is consistently clean.  We maintain our impressive 'day one' standards to give our clients, and their customers the very best lasting impression."
From leisure industries to manufacturing, we have the capability to perform the right cleaning services for each and every sector.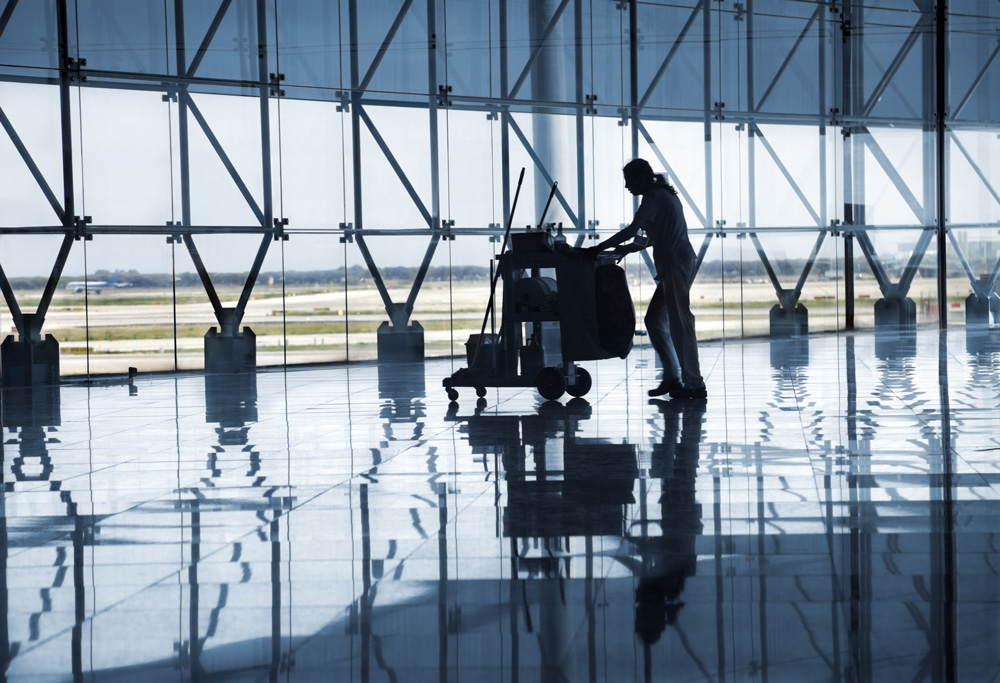 Easy Clean Contractors Limited Unit 4c, Eagle Business Park, Yaxley, Peterborough PE7 3GT