One of the UK's Leading Contract Cleaning Firms
Easy Clean are the right contract cleaning team for your office, school or college, manufacturing or leisure facility; Easy Clean also provides highly trained CSCS carded cleaning teams for builders cleans within the UK.
Cleaning Services and Contract Cleaning Peterborough.
Easy Clean are the right contract cleaning team for your office, school or college, manufacturing or leisure facility
Easy Clean Contractors can provide trained DBS checked cleaning operatives, during the daytime for hand contact point cleaning or to boost your existing cleaning team after school hours!
We already provide daily contract cleaning services to 65 schools, our staff are professionally trained in using the correct COVID cleaning processes as well as the strict HEALTH and SAFETY requirements to be adhered to on sites at this time!
We have a number of mobile cleaning teams who can offer cleaning cover, and emergency additional cleaning.
Please get in touch we will be happy to advise on further information or guidance. Operating in and around Peterborough.
Easy clean will manage the contract cleaning team for your office, manufacturing or leisure facility providing a highly trained team for all cleans.
No matter how short the lead-time, or how large the building, we can perform both pre-snag 'standard cleans' and post-snag 'sparkle cleans', on any construction projects.
Our cleaning experts perform within educational establishments of all sizes.
Our exceptional benchmarks have led us to become one of the country's leading cleaning contractors in clinical cleans.
Cleaning solutions for every company and every type of building. Our teams have the experience to thoroughly clean outside and in.
From hospitals in need of highly-specialised clinical cleans, to high-level buildings requiring abseil cleaning teams…even pressure washing and floor restoration.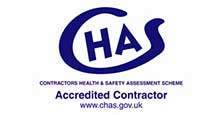 Chas Accredited Contractor
Accredited to CHAS (Contractors Health and Safety Assessment Scheme), we comply with the schemes' health and safety pre-qualification assessments to a nationally recognised and accepted threshold standard.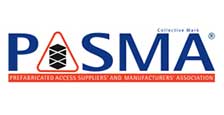 As a member of PASMA, the leading trade association for the mobile access tower industry, we can help advance safety, standards and meet best practice when incorporating the use of scaffolding and high-level tower equipment.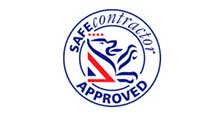 We are a registered member of the safe contractor scheme, one of the UKs fastest growing health and safety accreditation schemes used by many large organisations as a way to obtain competent contractors.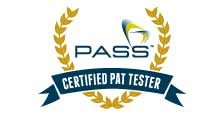 All of our electrical equipment is PAT tested by our qualified staff, to ensure we meet the highest levels of safety for our employees.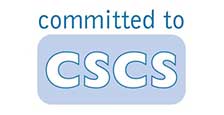 Improving capability and safety, all our construction employees are CSCS (Construction Skills Certification Scheme) registered, demonstrating that they have already attained an agreed level of occupational competence.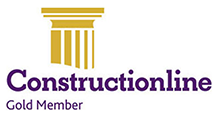 Members of the nationally recognised Constructionline, we are vetted as fit-to-supply contractors to the industry.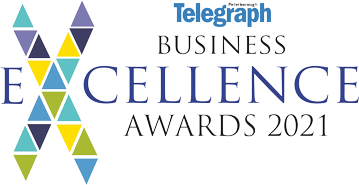 Peterborough Telegraph Business Excellence Awards 2021
Improved training develops better staff
At Easy Clean we ensure every member of our team is equipped with the necessary skills to not only clean professionally, but 'think beyond' using knowledge and technology to perform throughout the most challenging of cleaning tasks. Our cleaning teams meet strictly regulated employment criteria and have approved background and DBS checks, together with appropriate health and safety training. Furthermore, by carrying out regular inspections, and providing all clients with a 24-hour point-of-contact, the high quality of our service remains consistent.
The right solution for everything we clean.
Our diverse sector experience enables us to provide service and contract cleaning for all types of organisations and at every level, from hospitals, schools and colleges, to offices, manufacturing plants and leisure facilities.
With more than just the ability to clean internally, our technical capabilities allow us to clean the facades, windows and guttering of any size building, together with its car parks and landscaping. Add to this our flexible approach, effective and highly trained team and it's clear to see why clients across the country return to Easy Clean for every aspect of professional cleaning.
"We're true specialists…qualified and thorough. We design our cleaning services around individual buildings and sectors, as well as advancing construction technology, and the evolving needs of our clients.
"We're big enough to offer every possible cleaning service, and knowledgeable enough to comply with important regulations and standards." From contract cleaning and high-level cleaning solutions, to clinical cleans and builders cleans…every cleaning service is within our capability.
We're always interested in new projects, big or small. Please don't hesitate to get in touch with us regarding your project.
Easy Clean Contractors Limited Unit 4c, Eagle Business Park, Yaxley, Peterborough PE7 3GT